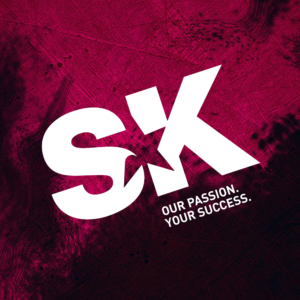 Nammo establishing new distribution center in Germany
Nammo is proud to announce that it will be establishing its own distribution center for Lapua, SK and Berger product lines in Germany. Located at Nammo's rimfire production facilities in Schonebeck, Germany, the center will act as the central distribution hub for German retailers of premium Lapua, SK and Berger civilian centerfire and rimfire ammunition, bullets and cases. The aim is to strengthen Nammo´s Commercial Ammunition market presence inGermany and serve the German retailers more efficiently.
"This change is a well thought through strategy where all the benefits for all counterparts are optimized. We look forward to years of growth through this distribution model inGermany", says Raimo Helasmäki, Executive Vice President of Nammo Commercial Ammunition.
The new distribution center will start serving retailers at the beginning of July 2023. The change in the distribution aims to improve the availability of brands Lapua, Berger and SK in the German market.
FAQ – frequently asked questions and answers
About Nammo Schönebeck
Nammo Schönebeck GmbH produces rimfire ammunition for brands Lapua and SK. Nammo Schönebeck is part of the international Nammo group with a long history and extensive experience when it comes to ammunition.
About Lapua
Lapua produces the highest quality small caliber cartridges and components for civilian and professional use. Lapua is part of Nammo group. For more information, visit Lapua.com.
About Berger
Berger manufactures precision projectiles for target, hunting, and tactical applications in Mesa, AZ, USA. Berger is part of Nammo group. For more information, visit Bergerbullets.com